(Tuesdays & Fridays 09h-15h)
Hello, my name is Salvador Levy and my family has been living in Greece since my great great grandfather came from Spain , back in 1495. Like many Jewish families living in Greece , we have held on to our traditions as well as adopting those of our host country.
As a kid, I went to a Jewish school and later on, I studied Economics, Cinema and Music. I have worked with tourism all my life as a tour leader, guide and rent-a-car agent in Athens and Barcelona . After all those years of involvement in the Jewish community and living in Greece , I feel confident that there is a beautiful heritage worth presenting. I have a great love of our Jewish history in Athens as well as a love for the city itself and I take great pleasure in showing guests my city. In pointing out important details. In revealing it's history and the beauty that is sometimes invisible, hidden among the concrete of the big city…
The Tour....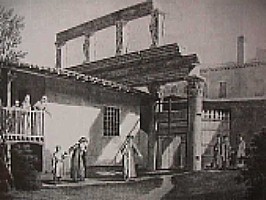 Starting our tour from Syntagma square, next to the parliament building and its famous guards, we head for the Jewish museum. We walk in the alleys of Plaka, passing the ancient Agora, where the ancient Synagogue once was, and heading for the eternal Jewish neighborhoods, Monastiraki, Thissio and Psiri…
Among our walks and stops in the winding alleys of those charming neighborhoods, you will see the houses and shops and feel the ambience of some of the oldest regions in the city of Athens. You will hear the history of the Jewish population in Athens and Greece and you will see old photographs of the places we visit, making it easy for you to visualize the everyday life of the Greek-Jews, on those very alleys.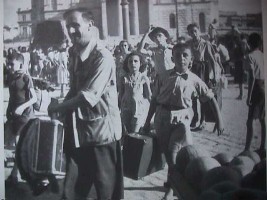 Of course we can't miss the Synagogues. We'll visit both of them and talk with the Samas and the Rabbi (if he's available). Furthermore, we will stop for coffee under the Acropolis, where we will rest, getting the best view of the Parthenon. We will visit the old Jewish market, still named after the Jewish family who opened the first antique shop there. We will have a nice Mediterranean kosher lunch and learn new recipes by the Rabbi's wife. We will also learn about Greek Jews during the holocaust in Athens and other cities, the monument of the holocaust and many more Jewish orientated sites and info from this unique Walking Jewish Tour in Athens that only lasts one morning and includes everything worth seeing!